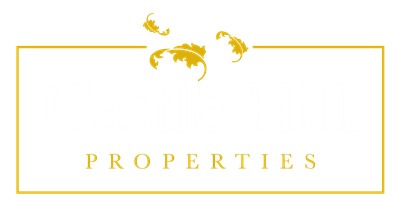 Our Guide to Buying with Castle Hill Properties
---
When choosing a home, it is more than just paint colour that will attract you. Buying a property is one of the biggest decisions in life both financially and emotionally. It is important to have the right knowledge and support to that you can buy in confidence. Our consultants at Castle Hill Properties provide the knowledge and support you need to source properties that match your criteria and help you make an informed decision.
We have put together this short buying guide to help you navigate the process of buying a property.
Arrange a Mortgage:
---
You can get a direct loan from a bank, building society or other types of lenders or you can use a mortgage broker. Mortgage brokers are professionals who are paid a fee to bring together lenders and borrowers. The advantages of dealing direct with lenders are exclusive direct only deals and no broker fees, the disadvantage is the limited choice. The advantages of using a mortgage broker is the whole of the market comparison, exclusive deals, can sometimes find loans that a bank refuses, find the most favourable interest rates, advice and convenience, the disadvantages are no direct deals and possible broker fees.
Finding out how much you can afford will help you filter down your property search to your capacity of purchasing and maintaining.

Choosing a Property:
---
Once you know your financial budget it's always good to have a "necessity" list and a "would like to have" list according to your budget. After all, once you buy the property you cannot ask for a refund. The lists may include old or new? How many bedrooms? Do you need a garage? Would you like a large garden?
Arrange a Viewing:
---
When you find a property that is within your budget and suits your requirements then give us a ring, email or use the "Request a Viewing" form on our website. We will arrange a viewing of the property for you and we will try to arrange it so that it fits with a suitable time with you. Vendors usually give us specific times for viewings although we do advise them to be flexible. We usually conduct all property viewings as the Vendor may not always be present.

Appoint a Solicitor:
---
You will need to have a solicitor in place to act for you as soon as you have found your ideal property. We strongly recommend that you use a solicitor that has extensive experience in carrying out transactions for the properties in the area you are buying in, the benefits are that the solicitor will be more familiar with the local property market.
Submit an Offer:
---
Once you have found a suitable property, submit your offer. This can be done verbally (over the phone or in person) or in writing. If your offer is accepted we will notify your solicitor giving them all the information they require to proceed with the conveyance.
An offer is not legally binding in England and Wales until contracts are exchanged. If a buyer makes an offer 'subject to contract', this means the price can still be negotiated (e.g. if a surveyor finds a problem with the property).

Survey and Valuation:
---
A surveyor will carry out a survey on the property on behalf of your mortgage lender. This will identify any structural problems and advise the property's value.
Mortgage Offer and Exchange of Contracts:
---
The mortgage offer will be sent to your solicitor for your signature. Upon signing and returning, your mortgage is confirmed and you can exchange contracts on the property.
When the buyer and seller are happy with the contract, both sides sign final copies and send them to each other. Once this happens, the agreement to sell and buy is legally binding. Usually neither party can pull out without paying compensation.

Completion
---
The money is transferred from the buyer to the seller.





The legal documents needed to transfer ownership are handed over to the buyer.





The seller moves out and leaves the property in the state agreed in the contract.





The seller hands over the keys to the buyer.





The property now belongs to the buyer.